Don't Get Ripped Off At The Auto Repair Shop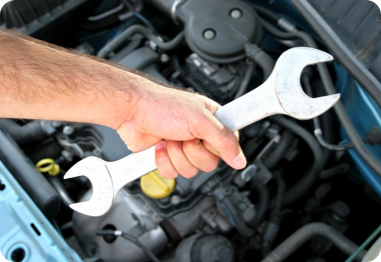 Everyone has heard of horror stories of some poor guy getting overcharged at the auto repair shop or getting charged for a "problem" that never existed in the first place.  It's almost enough to make us want to give up driving altogether.  Unfortunately most of us will have to get our cars fixed at one point in time.  Here are a few tips to help you avoid the pitfalls and emerge with your wallet and pride intact.
Find A Mechanic Through A Referral
The best way to find an honest and reputable mechanic is through word of mouth. That could mean a referral from a friend, family member or even co-worker. People will generally not give a referral to their close friends or family unless they feel the service is exemplary.
Read Review Sites
Another way to find an honest auto service shop is to read reviews on auto service shops on websites such a Yelp, InsiderPages and Google Places. The reviews are submitted by customers and provide detailed information in regards to overall costs, service and general customer satisfaction. Service at the dealer is generally more expensive than at an independent shop.
Ask For An Estimate In Writing
Never agree to have your car serviced without getting an itemized estimate in writing first. You absolutely need to know the exact cost of everything (parts and labor) before you agree to any repairs. If you don't ask for an estimate you might end up with an unexpected bill in the thousands of dollars. Let the auto service shop know that they are not to start actual repairs until you have received the estimates and give them the green light.
ASE Certified
ASE certified technicians have undergone extensive training. Some may have been trained to work on specific brands. For example, ASE technicians at Carland Service, an auto repair Atlanta facility, specialize in Honda and Acura vehicles.  
Trust Your Gut
Our instincts are usually always right. If you feel uncomfortable with a shop then you have the right to leave and find another one. You should never feel pressured or cajoled into anything. The auto technician should treat you with respect and be able to explain to you the exact mechanics when it comes to what is wrong with your car and how he intends to have it fixed.
Keep Up With Maintenance And Service
One of the best ways to prevent costly repairs is to have your vehicle maintained and serviced according to your car's driver's manual. Regular maintenance and taking care of small problems ensures that your car will keep running for many years to come.  
Written by Marissa Lee, an author who specializes in the automotive industry.