Home > Auto News
Auto News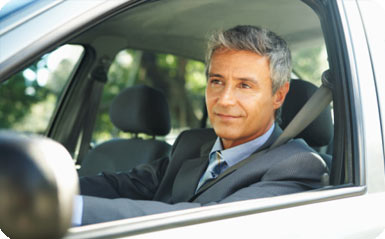 MANILA, Philippines - The Department of Trade and Industry (DTI) has inked a technical agreement project with the Japan International Cooperation Agency (JICA) for a joint study on the Philippine automotive industry. The two-year technical cooperation ...
(May 27, 2016, Philippine Star)
Having been in the automotive industry for some 30 years, I have experienced the good and the bad times. Being at the mercy of the economic gods comes with the territory. But through it all, we remain strong and vibrant. We are in a downturn. On the ...
(May 26, 2016, Independent Online)
The automotive industry is innovative by its very nature, and in an age of increasingly digital consumer engagement, marketers can learn a lot from the trends and strategies of an industry that, according to Yahoo Finance, is worth nearly 1 trillion ...
(May 26, 2016, Dealer Marketing Magazine)
The number of creative jobs in Southeast Michigan is increasing, affecting the strength of Michigan's workforce. This is no surprise: Design influences a great number of people's decisions, from which laptop or car they want to buy to where they want ...
(May 26, 2016, Crain's Detroit Business (blog))
A joint technical study on the country's automotive industry and how the Philippines can take a vital position in the global value chains (GVCs) will be crafted in two years. The Department of Trade and Industry (DTI) and the Japan International ...
(May 26, 2016, The Manila Times)
SOUTHFIELD, Mich., May 26, 2016 /PRNewswire/ -- In a historic move by the International Automotive Task Force (IATF), automotive suppliers were invited to an international stakeholder conference to suggest changes for the revision of the international ...
(May 26, 2016, PR Newswire (press release))
A number of automotive industry supplier execs were recently quoted by Reuters as saying that Tesla's new Model 3 production timeline — 100,000 Model 3s in 2017 and 400,000 in 2018 — would be hard to achieve and "potentially costly." Tesla Model 3 ...
(May 26, 2016, CleanTechnica)
Johannesburg - The National Union of Metalworkers of SA (Numsa) is on a collision course with the motor manufacturing and retail motor industries over a new wage agreement. This follows Numsa revealing yesterday that demands agreed on at its national ...
(May 25, 2016, Independent Online)
South Africa's automotive industry sector is one of the success stories coming out of from Africa's third largest economy. The sector has been exporting vehicles to Western Europe, Central America, Asia and Africa. CNBC Africa's Trust Matsilele ...
(May 25, 2016, CNBCAfrica.com)
And so we saw that as one of the key reasons why 3-D printing hasn't really found production applications in automotive, and in other industries. Because engineers can't accept that tradeoff between surface quality and resolution and mechanical ...
(May 25, 2016, Plastics News)