Home > Auto News
Auto News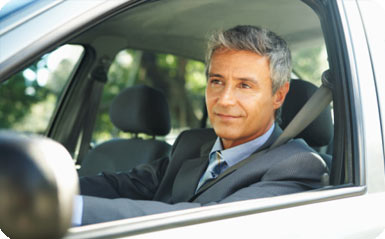 Amazon.com Inc. is pushing deeper into the auto industry and car-parts market with a new website featuring reviews, images and specifications on thousands of new and classic car models. Customers can research cars on the new Amazon Vehicles website, ...
(Aug 25, 2016, Bloomberg)
"In recent years, the auto industry has experienced strong growth in truck and SUV sales, which we believe is one of the drivers for higher average auto balances," Jason Laky, senior vice president and automotive and consumer lending business leader ...
(Aug 25, 2016, Madison.com)
In its announcement, the company stated that the change in name and governance restructuring was made as part of its long-term strategy to develop an industrial portfolio for its existing and future assets in automotive and manufacturing industries ...
(Aug 25, 2016, AutoIndustriya.com)
Stuart Apperley, Director and Head of UK Automotive at Lloyds Bank Commercial Banking, said that the UK car industry is well placed despite some cooling of demand in some global markets. "We are seeing consumer demand cooling in the UK, Europe and ...
(Aug 25, 2016, just-auto.com (registration))
Inside a sprawling Nissan auto factory in rural Mississippi, a robotic cart transports a massive rear axle to intersect a partially built Titan XD pickup truck inching forward on the assembly line. With mechanical patience, the cart pauses as the truck ...
(Aug 24, 2016, Trucks.com)
According to Market and Market Research, the global automotive market was valued at nearly 90 million units in 2014 and estimated to grow at a CAGR of more than 6% over the next four years. The influx of many international vehicle manufacturers in ...
(Aug 24, 2016, ETAuto.com)
An auto supplier plans to add up to 127 jobs to its facility in Adrian thanks to a state economic incentive worth $1.27 million. The Michigan Strategic Fund on Tuesday approved a $1.27-million financial package to induce Inteva Products, one of the ...
(Aug 23, 2016, Detroit Free Press)
Giant auto-industry supplier Delphi Automotive (NYSE:DLPH) and driver-assistance technology specialist Mobileye (NYSE:MBLY) announced on Tuesday that they will team up to make a "turnkey" self-driving system available to nearly all automakers starting ...
(Aug 23, 2016, Motley Fool)
"A few years ago, when Google's research became public, a number of established automotive companies rushed to point to their own efforts toward automated driving," said Smith. "But the latest series of press releases is something different: Each ...
(Aug 23, 2016, TechRepublic)
Genot said: "The entire automotive industry is currently being thoroughly transformed. That's why I think this is the ideal point in time to work together with an expert team to re-establish Borgward vehicle design at the cutting edge of the global ...
(Aug 23, 2016, just-auto.com (registration))