Home > Auto News
Auto News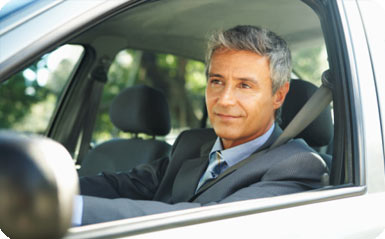 One of CES' major trends over the last few years has been the connected car -- the concept of adding Internet connectivity and networking to our vehicles. Stealing the spotlight this year was Nvidia, which launched the Drive PX 2 -- an in-car ...
(Dec 2, 2016, ZDNet)
NEW DELHI: Retail sales in the auto industry fell prey to the government's demonetisation measure even as November wholesale deliveries reported growth for some manufacturers who have a waiting on certain new models. Industry officials said that the ...
(Dec 1, 2016, Times of India)
He didn't love when newly elected President Obama reached out to Detroit's auto industry in the form of an $80 billion-dollar bailout. Back then, an unhinged Hannity called Obama every name in the book as conservative pundits accused the president of ...
(Dec 1, 2016, Media Matters for America (blog))
The report tiled The digitisation of the UK automotive industry explores the benefits that new technologies such as robotics, artificial intelligence and 3D printing could have on the industry. The Society of Motor Manufacturers and Traders (SMMT) ...
(Dec 1, 2016, ITProPortal)
Europe's automobile manufacturers and automotive suppliers have announced that they are joining forces to find a solution for secure and safe access to vehicle data to interested market participants. This announcement was made by the sectors' ...
(Dec 1, 2016, EUbusiness (press release))
Taiwanese chip company MediaTek is usually connected to smartphone chips – however, the semiconductor company is planning to enter the automotive ...
(Dec 1, 2016, evertiq.com)
"Our forecast is that if the UK automotive industry were to make a step change towards embracing digital technologies leading to fully digital vehicle manufacturing factories within the next 20 years, then by 2035 gross value added in the UK would be ...
(Nov 30, 2016, ComputerWeekly.com)
The industry faces an immense technological challenge. With a huge increase in the amount of traffic, navigation, safety and performance data needing to be processed by both manufacturer and the car, what does the underlying networking infrastructure ...
(Nov 30, 2016, Computer Business Review)
With the end of 2016 in sight, the automotive industry still remains very healthy in terms of total and retail sales, although investors will want to keep an eye on incentives moving forward. While 2015 will very likely mark the peak year in this ...
(Nov 30, 2016, Motley Fool)
The auto industry's future under President Trump is a bit uncertain. With the election only just fading in our collective rear view mirror, we've already seen one major misunderstanding from Trump and his relationship with the auto industry. In the ...
(Nov 29, 2016, Autoblog (blog))