Home > Auto News
Auto News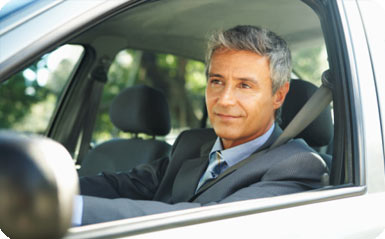 But at the Detroit Auto Show just a week later—which is still about cars, not all this mobility stuff—Mercedes didn't unveil the newest, brashest G-Class in conjunction with its exhaust supplier. Dodge didn't team up with a construction company to ...
(Jan 21, 2018, WIRED)
New data-driven services, strong light-weight materials and a rapidly built out infrastructure for EVs (Electric Vehicles) are trends impacting the automotive industry throughout 2018. Stefan Issing, the Global Industry Director for Automotive at IFS ...
(Jan 21, 2018, BetaNews)
Toyota, which has worked on hydrogen technology for an industry best 23 years, began selling the Mirai in Japan in late 2014 and in California in October 2015 -- the first hydrogen-powered car sold in the U.S. Toyota plans to sell 30,000 a year ...
(Jan 20, 2018, Charleston Post Courier)
The auto industry is undergoing the most upheaval since the advent of Henry Ford's assembly line. The changes were as evident as the meteor and sonic boom that rattled the frigid city of Detroit this week. The rise of autonomy and electrification and ...
(Jan 19, 2018, Pittsburgh Post-Gazette)
Car lovers will see a vast array of shiny new SUVs, trucks, and luxury cars at the Detroit Auto Show this week. And there will be plenty of talk about the new gadgets coming down the road. Carlos Ghosn, Chairman and CEO of the Nissan-Renault-Mitsubishi ...
(Jan 19, 2018, Fortune)
The motorsport and automotive industries are similar in some respects, and working in either will require a high level of dedication and expertise. While they are two sides of the same coin, often requiring very similar skills and experience, they ...
(Jan 19, 2018, autosport.com)
The System Standard IATF 16949: 2016 was released on October 1, 2016 by the International Automotive Task Force and replaced the previous standard ISO/TS16949. The quality standard ISO 9001:2015 and IATF16949 regulates the implementation and execution ...
(Jan 19, 2018, China Certification – CCC mark certificate (3C) for China (press release))
The announcement of Toyota/Mazda's selection for a new car assembly plant comes on the heels of an impressive year for the American automotive industry. While sales were not at the same level as 2016, they were robust and healthy. New light vehicle ...
(Jan 18, 2018, Gadsden Times)
Mark Wakefield with the consulting firm Alix Partners has been researching automotive trends for 25 years. He's predicting the industry will build some 2 million fewer cars and trucks over the next 24 months. Wakefield says large swings in auto sales ...
(Jan 18, 2018, WMOT)
Last year, carmakers in Slovakia again exceeded the magical level of one million cars produced, Slovakia still the biggest car producer per capita in the world. But representatives of the automotive sector fear that the accumulated problems regarding ...
(Jan 18, 2018, The Slovak Spectator)