Home > Auto News
Auto News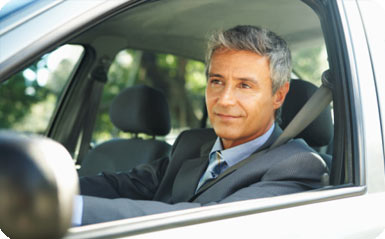 Roland Berger released a new report entitled "Automotive Disruption Radar", identifying four major trends in the automotive industry – electrification, autonomous driving, digitalization and mobility services. Those trends are leading to the ...
(May 28, 2017, InsideEVs)
President Tony Tan tours Singapore-headquartered Interplex Holdings' factory in Czech Republic. (Photo: Nicole Tan). By Nicole Tan @NicoleTanCNA. 27 May ...
(May 26, 2017, Channel NewsAsia)
Donald Trump has once again come under fire for controversial remarks, with the U.S. President taking aim at Germany's automotive industry in a recent meeting with EU officials. In an interview with German magazine Der Spiegel, Trump voiced his ...
(May 26, 2017, AutoGuide.com)
Big Data in the Automotive Industry: 2017-2030 - $2.8 Billion Opportunities, Challenges, Strategies & Forecasts ...
(May 26, 2017, Business Wire (press release))
SANTA CLARA, Calif., May 26, 2017 /PRNewswire/ -- As the digitization trend sweeps across industry verticals, blockchains have begun to capture a bigger share of IT budgets. By 2025, the total automotive industry's spend on technology is expected to be ...
(May 26, 2017, PR Newswire (press release))
The Big Data in the Automotive Industry: 2017 - 2030 - Opportunities, Challenges, Strategies & Forecasts report presents an in-depth assessment of Big Data in the automotive industry including key market drivers, challenges, investment potential ...
(May 26, 2017, GlobeNewswire (press release))
Plating on Plastics (POP) industry has generated a decent momentum over the past few years with automotive industry taking a major share credit. Plastics play an important role in vehicle design, topping the vehicle differentiation criteria, an obvious ...
(May 25, 2017, ValueWalk)
ANN ARBOR, MI — May 25, 2017 — BMW, the National Center for Manufacturing Sciences (NCMS), and the University of Delaware-Center for Composite Materials (UD-CCM) has completed research proving the accuracy of high speed computing for ...
(May 25, 2017, Textile World Magazine)
The UK car industry has put forward five automotive priorities that it wants the next government to address during the course of the next five years – which include securing continued access to the European single market following Brexit. The report ...
(May 24, 2017, Autocar)
The automotive industry is changing faster now than at any time in its history. The technology making autonomous driving and connected cars possible also is changing the way cars are built, where their components are sourced and how the supply chains ...
(May 24, 2017, Ward's Auto)