Home > Auto News
Auto News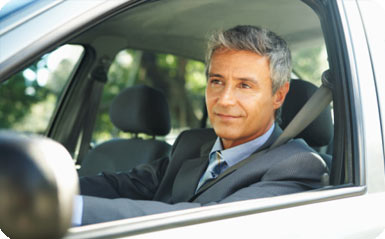 In a bid to avert total collapse of the automotive industry, the House of Representatives Thursday called for measures that will provide financial and bailout assistance for the sector. To this end the Green Chamber has set up an ad-hoc committee to ...
(Oct 20, 2016, The Nation Newspaper)
The Department of Trade and Industry (DTI) is now soliciting comments from auto industry players on the Department of Finance's (DOF) proposed excise-tax hike on automobiles, hinting that the proposal may dampen the robust growth that the auto industry ...
(Oct 20, 2016, Business Mirror)
Production rose 7.3% year-on-year in the first three quarters of 2016 to 997,376 cars from Skoda Auto, Hyundai and the Toyota-PSA joint venture TPCA, the Automotive Industry Association (SAP) told Reuters. Cars and parts are crucial to the highly ...
(Oct 20, 2016, just-auto.com (registration))
Photo: archive of Czech Government The importance of the car industry to the Czech economy cannot be underestimated so it's only good news that production is up. And how. On Wednesday, numbers released by the Automotive Industry Association ...
(Oct 19, 2016, Radio Prague)
Additive Manufacturing Opportunities in Automotive Industry Report ...
(Oct 19, 2016, Business Wire (press release))
Johannesburg - South Africa could say goodbye to its automotive industry if the government insisted on enforcing the revised broad-based black economic empowerment (BBBEE) codes on locally based multinational vehicle manufacturers, Volkswagen ...
(Oct 18, 2016, Independent Online)
Auto powerhouse Slovakia eyes post-Brexit UK car industry ...
(Oct 18, 2016, EurActiv)
INDIANAPOLIS (ICIS)--Composite materials have strong growth potential in the automotive industry, according to a paper presented on Tuesday by Marc Benevento at the Adhesives and Sealant Council's (ASC) fall convention and expo in Indianapolis, ...
(Oct 18, 2016, ICIS)
130 years after Karl Benz patented a three wheeled vehicle powered by a single cylinder engine, Germany is home to 41 car and engine plants, which make one in every five cars sold worldwide. Cars represent the country's biggest industry. German giants ...
(Oct 18, 2016, WIRED)
There is a corner of the Korean auto industry which, if not forever German, is taking on an increasingly strong Teutonic influence. just-auto catches up with Hyundai-Kia design chief Peter Schreyer and his colleagues. Peter Schreyer, once of the ...
(Oct 18, 2016, just-auto.com (registration))