The Internet is the best place for auto finance
Every successful company needs a good website to succeed in the modern day simply because the Internet is the first place people think of accessing these days for information. It is reflected in the growth of ecommerce, to the detriment of the High Street. It is natural therefore that the financial sector should see the World Wide Web as the logical place to look for customers and vice versa.
The Internet is such a powerful marketing tool, and people going online for finance can use the popular search engines such as Google and Yahoo in their search for what they need. There are few secrets anymore; a lender wants to show what is on offer to potential clients so the competition can see this as well. However those lenders who have an understanding of the importance of service and a track record that backs up that understanding are certainly the ones to patronise in the search for finance.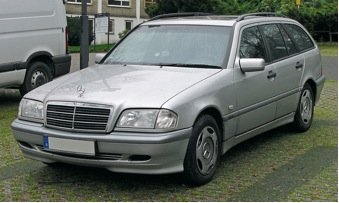 Image attributed to Wikimedia S 400 HYBRID
The service on offer
There are a number of things that an online car loan specialist should be offering:
Competitive interest rates
No hidden fees nor deposit required
An easy to understand application procedure
Speed of response
No preconditions such as the need to use a particular dealership
Clear contact details for an online application and telephone response when requested
This list may not be comprehensive, but it gives an idea of what an applicant should look for when judging the quality of a lender. It is taken as read that everything is under the control of the Financial Services Authority (FSA) and all information provided is completely confidential.
Everything done so quickly
The Banks have tended to restrict lending except to applicants that can show no blemishes on their credit records; their criteria in general seem to be stricter than this new breed of lender and their priorities likewise seem to be moving away from individual loans.
It is a profitable sector and one in which this new breed is happy to operate. It takes a matter of minutes to apply and not much longer to receive a response. Applicants may have a figure in mind or want to know what a lender will provide against the submitted financial details. In either case the response will be quick and the trip to a dealership can be done that same day.
Competitive
The secret to a competitive car loan is talking to a company that has access to a number of alternative sources. The purchase of a nice new car is a big undertaking; it is likely that property is the only thing bigger. It is unwise to waste money on anything and certainly the best competitive rate for auto finance saves money; it is as simple as that.
A website presents everything that an applicant needs to know and often has a frequently asked questions (FAQ) page to remove the slightest doubt. However, willingness to talk and a happy customer list further reinforces the choice of the best lender.