Six Tips for Buying the Right Car This Summer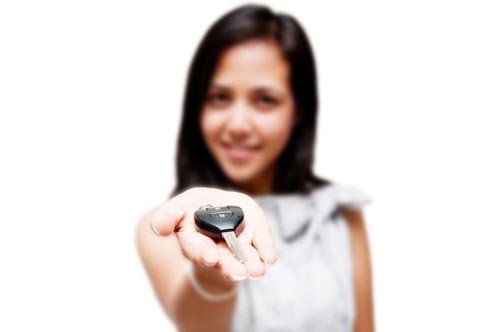 Regardless of whether you are looking for a brand new car or a previously owned car, purchasing a car is often the second most expensive purchase you will make, a house being the first expensive. Because it such an expensive purchase, you can feel a bit of trepidation about making a commitment.
However, a car is a great investment, and when you find the right one, it can last you for years to come. So, here are six tips for buying the right car:
Finding the right car starts with a budget, otherwise the right car can quickly turn into the wrong car if it is too expensive to maintain. Plus, knowing your budget can make you feel more confident during the negotiation process with a car salesman.
While everyone's budget differs, a good rule of thumb is to designate only about 20 percent (or less) of your household income to your family car budget. This way you can stay on top of the payments and will not feel overwhelmed with your purchase.
Before car shopping, determine what kinds of amenities you must have in your car. For some, the amenities are as simple as an automatic transmission while others might be more interested a car with a park assist feature. For those who are looking for a brand new car, a must have amenity might be internal wi-fi. With in-car wi-fi you can browse the web, check your email, and watch movies and TV shows from http://www.directspecials.com/directv/ohio/ all while on the road.
Do a bit of research beforehand about what types of cars you might be interested in. Are you looking for an economical sedan? A large SUV? Are there any car brands you are interested in? With the amount of options available in terms of car brands, sizes, and shapes, doing prior research to heading to a car dealership can help you narrow down your choices.
Though it is easy to finance at the dealership, it is not always the best deal. Because car dealers are the middlemen of any car loan financed at the dealership, the loans are often a bit more expensive, as dealers typically get paid for each loan they write. Often times a car dealer's loan will match another lender's loan, but it always pays to shop around first.
Some of the best times to purchase a car is when the dealership is trying to clear out their lot for the next year's shipment of cars. Additionally, most car dealerships have huge sales during holiday weekends. Dealers are more likely willing to haggle over prices during a big sale, as they are looking to clear out their current car selections.
Before deciding on a car, take it for a test drive. Be sure to take into account how the car accelerates, how it brakes, its turning radius, etc. Take your time test driving the car in order to ensure it is worth the investment.
Taking these tips into account can help you find the right car!
Image Source: www.shutterstock.com