How Your Can Insurance Can Help With a Windshield Repair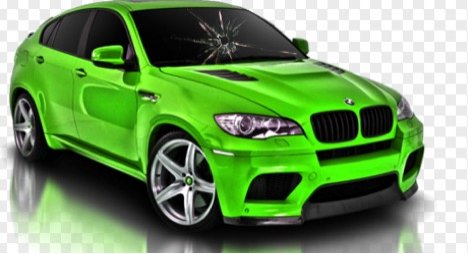 Is your windshield cracked, broken or chipped? Windshield repair is common. Damage to windshields can be caused by anything ranging from falling branches to vandalism.
Repairing a windshield can cost anywhere between $50 and $1500 depending on the extent of damage to the windshield and the type of solution that has to be applied to the situation. Not many people can afford to pay cash for the repair of their windshields. If you're trying to raise money for a repair,you may want to consider approaching your insurance company instead.
Are you covered?
If you have comprehensive insurance coverage, you may want to consider using this to cover the cost of the repair to your windshield. Comprehensive cover can pay for damage to windshields caused by accidents, storms, animal collisions, fires and vandalism. Check your insurance policy to see if you are covered for the repair and replacement of your windshield.
Coverage under comprehensive insurance policies varies from one state to another. In Arizona, for example, you may be given the option of purchasing coverage for 'safety equipment' or 'full glass.' This covers repair or replacement for your windshield with no deductible. Additionally, some repair shops may offer cash back for Arizona Windshield repair,depending on your insurance.
It is important to inquire if the policy is all-inclusive even if it states that 'auto glass repair' is covered. Some policies may cover windows on the side and back and not include the windshield.
What's your deductible?
Before you decide to use your insurance to cover the repair of your windshield, consider the cost of your deductible. If the cost of repair is lower than your deductible, it isn't worth using your insurance to pay for the repairs.
As mentioned earlier, some insurance policies offer an additional coverage where you can claim for windshield repair without having to pay a deductible. This 'glass' or 'safety equipment' coverage will save your deductible. If you have this type of coverage, then you should take advantage of it.
How does it affect your premium?
Claims for windshield repair in many cases won't have an effect on your insurance rates. However, this depends largely on your insurance company. Talk to your insurance provider and find out if your rates will increase and think twice about making a claim.
Submitting your claim
If you find that filing a claim for an insurance cover is reasonable, contact your insurance company and file your claim. You can do this in person, online, over the phone or via mobile app depending on your insurance provider.
The claim has to be confirmed by an insurance agent. You may have to get your car inspected by the agent before approval.
Getting the damage fixed
You will have two options for repairing your windshield based on your insurance company's policies:
Repair via selected repair shops that are contracted by the insurance company
Repair via a repair shop of your choice
In Arizona, you have the right to choose the repair shop to carry out the repair.
Ensure that you choose a reputable shop for the repair to your windshield. They should meet the standards of the Auto Glass Replacement Safety Standards Council.