A Look At Three Luxury Car Brands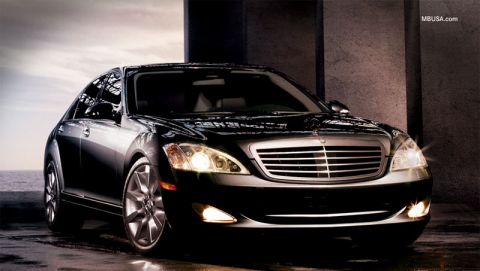 Luxury cars are generally known for their show stopping performance, powerful engines and ample amenities.  There are a lot of dominant brands in the luxury market and they all target a different demographic. BMW has a sportier image and tends to appeal to a younger buyer whereas Mercedes is more of a classic brand which tends to attract a more distinguished and older buyer. Buick is an American brand that targets buyers who want to buy an American product at a reasonable price without sacrificing quality. Let's take a closer look at these three luxury brands.
BMW Is All About Performance
BMW is generally a brand that is more popular with younger drivers such as wealthy college students and young professionals due to its reputation for fast speeds and ultimate performance. The phrase "The Ultimate Driving Machine" was coined for a reason; the brand appeals to those who enjoy a sporty drive and prefer an engaging driving experience over luxury. Models range from the relatively affordable 3-series to the powerful M3. The 7-series is the top of the line BMW model and competes with the S-Class from Mercedes.
Mercedes Symbolizes Luxury 
Mercedes Benz is one of the oldest automotive brands in the world and has a rich history. Mercedes is also an innovator when it comes to safety; the company was the first to install the very first air bag in its S-Class model. Today air bags are the norm and can be found in even the most economical of autos. The cars in the Mercedes lineup range from the relatively affordable C-Class to the classy E-Class sedan. The CLS is sportier while the S-Class is the most expensive sedan in the lineup. Mercedes is generally more popular with an older demographic; the brand is all about luxury and comfort.
Buick Is All About American Luxury
Not to be outdone by the German brands, Buick is an American luxury brand that is all about class, contemporary elegance and luxury at a slightly more affordable price.  The 2012 Buick LaCrosse is a large luxury sedan with a base price of around $30k. There is even an E-Assist option available; this is a system that improves fuel efficiency by using a small electric motor. Buick appeals to buyers who want to buy American and who are interested in something that is understated without sacrificing the luxury. Cincinnati Buick offers the 2012 LaCrosse for sale in OH.
Written by JCX Sta - Looking for an affordable luxurt car? The Lincoln MKZ Corpus Christi offers elegant style and a smooth price at an affordable price in Corpus Christ, TX.